About
Jackie S. Martin & A Matter of Motivation LLC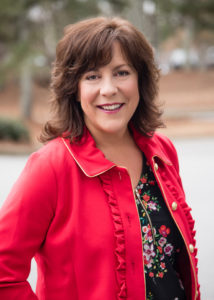 For more than 25 years Jackie has been helping others master the art of change by sharing the stages and skills of the Change Cycle™.  She put her expertise in change to the test most recently as she pivoted from live, in-person training to virtual events.  She's mastered the craft of engagement and fun during her virtual learning and applies all the same methods she uses in person facilitating training on engagement, communication, leadership and change management, to organizations both nationally and internationally.   
As an Inner Circle Certified John Maxwell Leadership trainer, a certified Change Cycle™ expert, and an NLP Practitioner, Jackie focuses on helping individuals and managers find their "sweet spot".  She also helps front line team members connect their daily actions to the bottom line so they know that their efforts matter.
Her enthusiastic facilitation style, as well as her use of real-life examples and humor make any learning fun! She believes that when people are enjoying themselves they engage more at work AND in training, they absorb more information, feel more confident to try new skills and are more likely to use those skills on the job.
Jackie is the Founder, and Lead Trainer for A Matter of Motivation LLC, a business training and development firm focused on helping individuals, managers, and entire organizations deal with change at work and at home.  She's also the Founder of BMore Learning a non-profit life and workforce readiness program helping prepare students for life in the real world.
Education/Certifications:
• University of Missouri-Columbia's School of Journalism – Bachelor of Journalism in Broadcasting
• Certified Inner Circle Member of the John Maxwell Leadership Team
• Practitioner Level Certification in Neuro Linguistic Programming (NLP)
• Certified Change Cycle Trainer – from Interchange International