Most of us know that change is essential for growth and progress. However, the amount of change that's occurring today is testing both teams and managers on their ability to adapt and stay flexible like never before. You will gain insight into how you and your coworkers think, feel, and behave during times of massive change like these, then you'll learn to recognize and utilize the best practices for helping you and your team make it through to the other side.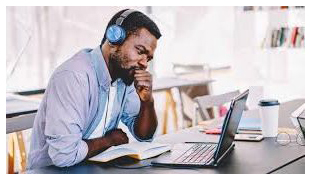 Equipping Individuals with the
Skills and Strategies to
Shift
This highly interactive training is designed to help you understand why you react the way you do during times of change.  Each stage is filled with examples and skills to help you build confidence to move yourself through the personal challenges of change.
Equipping Managers with the Skills and Strategies to

shift

their teams
Now that you understand why YOU respond the way you do during change, you can be better equipped to manage others through the process. This hands-on training is filled with examples and case studies to prepare you for leading others through the stages successfully.  You'll also focus on how best to prepare and plan ahead for future changes.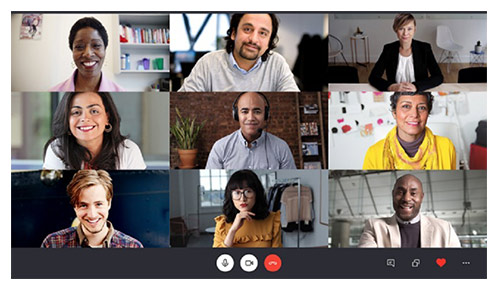 Our ELearning Modules allow learners to learn at their own pace.  Each are 30 to 60 minutes depending on curiosity.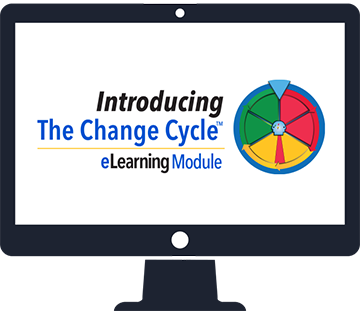 Change @ Work
ELearning Module
Level A
$49 pp
Level A also includes:
An ELocator Assessment (10 minutes)
Change Cycle Model and Overview (via PDF)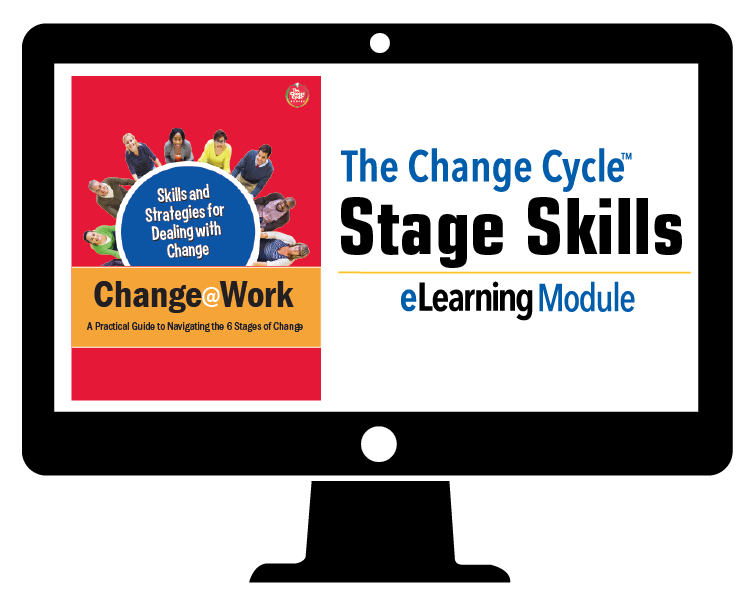 Change @ Work
ELearning Module
Managing Self Level B
$29 pp
Level B also includes:
Change@Work Participant Guide (via PDF)
Managing Self Aid (via PDF)
Recognize what change really is
Understand why we respond the way we do during times of change
Discover your own responses to change and how they are being tested now
Identify the skills you need to move more smoothly through the stages of change
Recognize how change impacts other individuals, managers, and entire organizations in these times
Implement specific management success strategies for each stage of The Change Cycle™
Identify their management communication style and how it relates to the management style needed in each stage of The Change Cycle™
Differentiate between proactive and reactive change situations an identify the best skills to use with individuals and groups
Gauge where in The Change Cycle™ others are concerning an organizational issue by utilizing data from the Locator Assessment Profile.