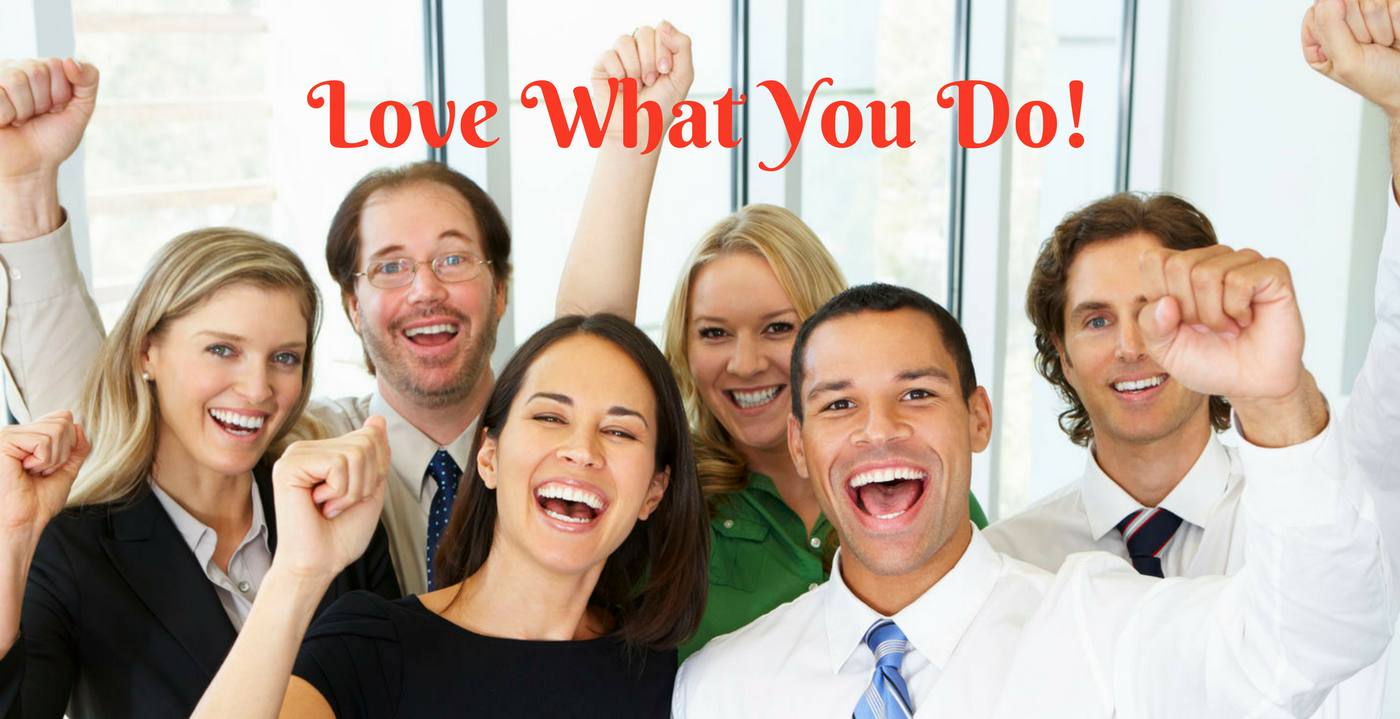 Be more connected and productive to start having fun at work again!
"Connecting you to your purpose and passion and challenging you to put them to work!
We provide training, coaching, mastermind groups, and strategy sessions to create a more intentional, focused, and fun life at work and at home!"
Schedule your consultation with A Matter of Motivation today!
Raving Fans
"Wow! Your presentation was awesome last night! I loved how you led us to creating our purpose statement. The exercise was welcomed by everyone in attendance and I think they all benefited from your message." - Cathy Holcomb, Women Building Business by Networking

"Jackie Martin provided excellent training to the Forsyth Conference Center team. We took three half days to focus on DISC profiles, communicating and redefining our vision, mission and value statements. The half days were perfect to really focus on the subject and then allow us to be able to work before or after to keep our business going. Her energizing style of delivery and workbooks helped us to build a more connected workplace. She is a great communicator and provides a wealth of information. Our team enjoyed the training and will look forward to implementing all that we learned. Thank you so much Jackie!" - Sara Harrison, Director, Conference Center at Lanier Technical College

"I had the pleasure of hiring Jackie to conduct training for my company and it was amazing. I had so many of my class participants come to me afterward to say it was one of the best presentations they had attended in quite a while. I will hire Jackie again in the future and highly recommend her for any team or customer service training you might need." - Sylvia Jackson, Director, Director of Contracting/Network Integration for Kids Health First and The Children's Care Network

"Jackie and I were a part of Leadership Forsyth Class, and felt an immediate connection. She was a crucial part of this class and helped us communicate as, Leaders! I have listened to her speak in many different settings and am always motivated and certainly more educated when it ends. We have asked Jackie to be a part of our on-going training at Morrow Family Medicine. Her knowledge and expertise have been valuable and we always look forward to the next time she comes to the office for our Lunch and Learns! I would recommend her to any group, large or small!" - Peggie Morrow, Morrow Family Medicine and Board of Director of Morrow Community Foundation

"I had the great privilege of attending one of Jackie's Mastermind Groups on communication. What a treat as well as growth opportunity! The group was just the right size for wonderful conversation. Jackie was a great facilitator - she kept us on track but allowed us plenty of time to share and learn from each other - everyone was included and encouraged to share their viewpoint. I look forward to taking more Mastermind classes in the future." - Jane O'Gorman, University of North Georgia

"Jackie is an incredibly engaging speaker who draws people in with her personality and builds them up through her intellect. She's great at simplifying the complex and inspiring people to action. Jackie has been a big part of helping plan and speak at my last two Leadership Summit training events. I'm a huge fan of Jackie and I highly recommend her for your ministry or business training needs!"  - Matt Watson, Operations Pastor at Mountain Lake Church

"Jackie has facilitated several Leadership workshops over the past several years for Leadership Forsyth. I have had the honor of attending each one and even if I have heard her speak on the topic in the past, I always take away very meaningful and inspiring lessons on how to be a better leader. She is upbeat, engaging and informative. After each workshop, the participants all rate her as one of their favorite speakers of the program year. Thank you Jackie for all you give and share with us through your workshops!" - Tammi Bramblett, Executive Director Leadership Forsyth

"I met many inspiring individuals and exchanged several business cards, but the level of support from you and your staff before and during the event was phenomenal. I admire your passion for connecting and helping people chase their dreams (not to mention your ability to bring the energy!)" - Maxwell Bentley, Bentley Media

"Hi Jackie, I want to thank you again for our seminar yesterday.  I've received nothing but rave reviews from attendees.  I hope we'll be able to use you again sometime in the future." - Angela Hosch, CAP - Georgia Power - Executive Administrative Asst to VP, Corporate Communication

"From Leadership Forsyth training, to our weekly Mastermind class, to personal coaching I (and my organization & board) have gained immeasurable knowledge, insight, confidence and skills all at the feet of a wonderful, funny trainer. Jackie is a choice you will NEVER regret!" - Suellen Daniels, Executive Director of Fill Ministries

"Jackie is incredible. A must see. She changes your complete trajectory." Cynthia Harper 5M Purpose Journey Atlanta Dress for Success

"I had been tasked with giving a high profile presentation to management.  Having had previous bad experiences with presenting, I turned to Jackie for a coaching session.  Jackie was able to evaluate my capabilities and styles, give tips on things to avoid, and gave some very useful techniques for regaining composure when needed.  I found Jackie's style very encouraging and comfortable, and amazed myself later that week when I gave my flawless presentation.  Thanks Jackie!" - Andy Austin, Security Administrator, Compucredit

"I recently attended an event in which Jackie was the speaker. I would highly recommend her to speak with your office, team, networking groups, etc. Her presentation was both interactive and informative, pulling each participant into her program on an individual level, yet connecting the room. Her "One Word" discussion with the group was incredibly motivational and was perfect for the company's New Year kick-off meeting!" - Katherine Wofford, Marketing Coordinator, Element Funding

"I just wanted to sincerely thank you for coming to speak. You have personally moved me with your passion at seeing people becoming the best versions of themselves! As I mentioned last night I am passionate about the same thing. I would definitely like to keep in contact and hear more about how you got involved with what you do.  *P.s.- Enlightenment without action is pointless. So I am writing out my quarterly goals now!"- Kristen Neal. College Student, Psychology Major

​"Jackie came and helped our staff learn to communicate better with each other and to our customers. We have a staff of different personalities and communicating with each other can be a challenge at times. Jackie did a fantastic job at educating everyone on the type of communication techniques that each of our individuals respond best and how we can create more understanding. Our team is still putting these tools to use today.  I would highly recommend bringing Jackie in to talk to your team in order to better your companies communication with each other and your customers." - Mark Thompson, Owner & President of Absolute Pool and Spa Care

"Best board retreat ever!  I have organized several board retreats in the past, but this was by far the easiest and best.  Jackie helped board members look beyond the organization and answer the personal question of, "Why am I on this board?" Answering this question opened the door for building trust and better communication for our board. Jackie's enthusiasm is contagious." Tammy L Wright | Manager of Environmental Programs  -  Forsyth County Recycling & Solid Waste Department & Keep Forsyth County Beautiful

I really enjoyed my consultation with Jackie Martin. She gave me the clarity I needed to take launching my business to the next level. We worked on fine tuning my client base, defining the work that needed done and built on my assets so that I can focus on the momentum I need to be successful. Thank you, Jackie. You were truly a God-sent. - Julie Emerson – "Connect The Dots" Session Recipient

"I really enjoyed the Atlanta Executive Leadership Support Forum… Your contribution was outstanding!!  I loved your displayed confidence and knowledge of the material you presented.  Your vocal projection was on point, and sharing with us about your new shoes really showed your commonality.  For those reasons, along with your bubbly personality, I will definitely keep you in mind for future learning within our workgroup.  Your motivation is appreciated!" - Kuaretta Lawrence, GE Power Digital

"Jackie Martin is a powerful presenter. She knows how to organize and present training in a way that's both interesting and effective. Her content is as quality as her delivery. She gets the audience involved with light, sound and even touch in groups of 1,000 or more, and leaves the listeners with an experience instead of just a lecture. In addition, she is excellent on follow-through and a pleasure to work with. I recommend her highly".  - Monica Lee, Homemade Gourmet

"I really appreciate the great job you did with the HPS team. I just received a note from Doug's boss that he heard great news from the team about the change workshop, so I am going to continue to influence him that we do similar workshops for the remainder of his organization." Kim Ziprik - Manager, Organizational Development, NASCO

"Jackie conducted a training for my company's monthly Lunch & Learn entitled, "Powerful Connections Create Powerful Communication." We met at an Executive Assistant Leadership conference where I was impressed with her presentation skills. At the Lunch & Learn, Jackie provided new insight into communicating for professional and social purposes. We learned how to make a connection first in order to have effective and productive communication. Her presentation was lively, interactive and informative. She is friendly, professional and very easy to work with. I would definitely use, and recommend Jackie for another presentation." - Robyn Fleming, Executive Assistant, Sparksgrove

"Jackie Martin did a fantastic job conducting strategic planning sessions for two planning committees for the Cumming-Forsyth Chamber of Commerce.  She facilitated discussion to help us uncover our obstacles and gave us strategies for moving through them.  Ultimately she helped us create consensus which resulted in a clear vision and excitement about our mission for the future." - Tony Peters, VP of Community Development Cumming-Forsyth Chamber of Commerce

"Jackie is an amazing speaker. So many attendees connect with her saying they feel she is their new "best friend". Her knowledge in leadership, change management, and employee engagement are phenomenal. Jackie is a must have for your next meeting or workshop in your office." - Nancy Babbitt, FACMPE, Founder, Transformationist, V2V Management Solutions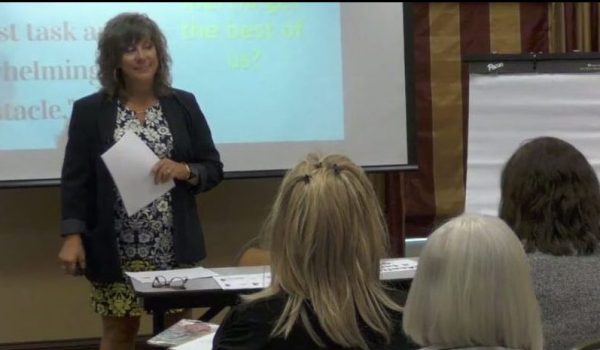 Connecting Your Life, Your Work, Your Story