Personal Development
We kn
ow better individuals become better leaders who develop better companies. It starts at the personal level. We bring out
the best in individuals and we make change happen.
We know that for a truly connected workspace to be created; we need to break through barriers that are holding your teams back. Past miscommunications and ineffective collaboration are cleared up so employees are empowered to engage in courageous communications, effective collaboration and personal transformation.
By helping individuals reach their personal highest potential, your business will thrive.
Every business is unique. We contour our workshops, webinar and group coaching and training sessions to meet your specific needs.
Group Coaching and Training
While each engagement to specifically created to meet your team's needs, we find most business succeed with monthly sessions. We tailor each session to address immediate issues as well as map out a strategy to achieve maximum results in the shortest time possible. We know that smarter, better, faster is what your business needs. We make change happen.
Workshops
In-house or off property workshops are custom designed to meet your teams immediate needs.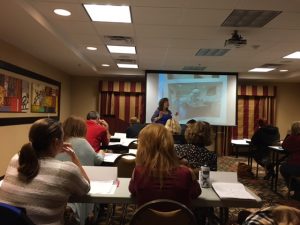 Courageous communication
Giving and Receiving Feedback
Webinars
Live or recorded webinars offer more flexibility for you teams time.
Personal Growth Masterminds
"The coordination of knowledge and effort of two or more people, who work toward a definite purpose, in the spirit of harmony." Napoleon Hill
Higher achievement in brainstorming, focus, accountability, support, feedback, creativity, and motivation are all outcomes of Mastermind groups.
We offer a variety of subjects and books to grow on a personal level.
Find out what we are reading!