What's On Our Nightstand!
We all have books on our nightstand (or a device as the case may be) whether they be books for pleasure or to improve yourself. Here are some of our favorites – those we read over and over again and those we dig deep into in our Masterminds.
On My Nightstand and my next Mastermind – my free gift to you!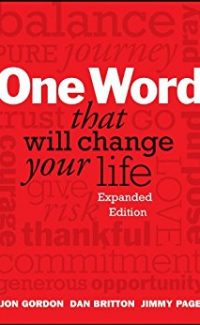 "One Word" Mastermind – This is my FREE gift to you!  Just 2, 1-hour sessions!
Starts:                   Thur, Jan 18 & 25
Time:                    12:00 – 1:00 pm
Location:              Online using Video Conferencing – Conference info will be sent when you register
Fee:                       FREE
Resource:             "One Word" by Jon Gordon & a workbook I will email
Click here to register: https://www.facebook.com/events/1997205040294852/