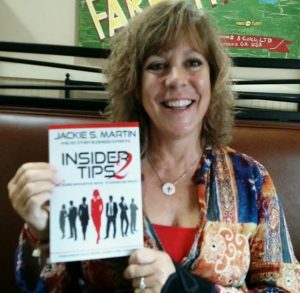 Have you ever been to a place – say a conference or an event – where everyone attending was an expert in their field? And the fields they were experts in were varied – but all of their expertise could help your business? Just imagine…
What if you could channel all that expertise into one book? Insider's Tips is a compilation of over 20 authors – 120 business tips from Social Media to starting a Not for Profit to Balancing Home & Work Life.
Jackie Martin is a contributing author to Insider's Tips Books. She shares her tips from "Shiny Object Syndrome" to how she "Connects the Dots."
Contact Jackie to get your copy today!